Still, some people are don't know about the Shareit App. And some people are really asking me Is it SHAREit for windows or PC version are there?. To all of them, I am telling, Yes SHAREit is one best app which helps you to Share Files or Images or Apps and More.
When they Enter into the market They Have only Android version is Available. But recent time The people develop More versions. Now it helps to install in PC/ windows and iOS versions also. If you wanna Install in android devices You can do it from The Google Play store. At the same time, Install it on PC or Mac you need to approach SHAREit official website.
In this tutorial, you can get a clear picture of the installation process of SHAREit for windows and Mac Platforms. Before that will discuss What is SHAREit app. SHAREit app is the latest file transferring app. Using this app You can Transfer file from Mobile to mobile and Mobile to PC and Android to iOS devices, PC to Mac. Previous days There is a Big problem while transferring files from one device to another device.
After SHAREit enter into the market there huge resolution came into file transferring. Even Very big size files Also can transfer easily and fast from one device to another device. By using this app you no need for any mobile data. By Offline Can transfer files. Before going to Transfer files You have to Open This app even Both Sides. Then only possible for transferring file.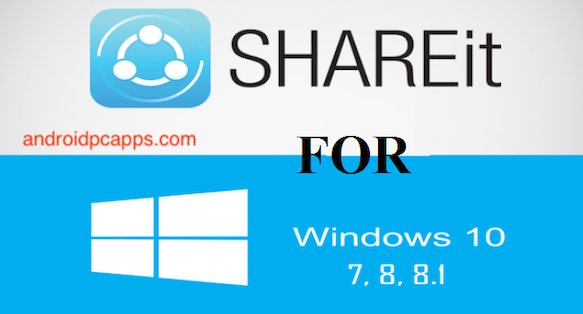 How to Install SHAREit for windows:
Earlier, I told you SHAREit app will get in Google play store and that to Android version. So you have to download PC version from Official website.
First of all, Open your chrome browser in PC and goto SHAREit Official website. There Windows and Mac version is available So Click on Windows version.
Once the file download into your PC kindly navigate it in your file. [ SHAREit.exe ] kindly give double click on it.
Immediately one popup will come on the screen, Kindly select RUN button. And Select the YES or accept button on the next top up.
So the next step just follows the instructions on the Desktop for Installation. Once the process is Over you can find the Logo on system Screen. Now you can enjoy for transferring files from PC to any other devices.
How to install SHAREit for Mac:
First of all, Open your safari browser in Mac and Goto SHAREit Official website.
There click on Mac version for Downloading the file.
Click on the the downloading file for Installation.
Next step, Give the License Agreement for Installation. Hardly it will take some time for installing in your Mac device.
That's it, from Here transfer files from one device to another device.
Hope you understand the Clear process of Downloading and Installing of SHAREit for PC and Mac.
How to Use SHAREit :
First of all, Open SHAREit app in your windows or Mac. Once you open the app you can find the automatic search for devices which is near one.
On the top you can find two options like Send and Receive Button, if you wanna send files to other devices Go to SEND option. Or else wanna receive any data click on "RECEIVE" button.
Once you click Send button it take you to File manager or Folders there you have to select sending file.
After selecting the files click on ok. Now app will show your near to devices. Select witch one you want send it too.
That is it. It very simple process for transferring files. From one devices to another device.